Aric Bremer (Saturday)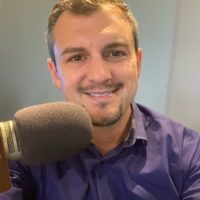 Favorite Artists: George Strait…Reba…Keith Urban…Brad Paisley…Lady A!
Favorite Sports Teams: St. Louis Cardinals, Mizzou Football and Basketball, KC Chiefs, Nascar and Local Dirt Track Racing (yes I have all my teeth).
Favorite TV Shows: Ghost Adventurers, Man vs. Food, Cardinals Baseball, Sportscenter, Two and a Half Men, The Office, Castle and Grey's Anatomy.