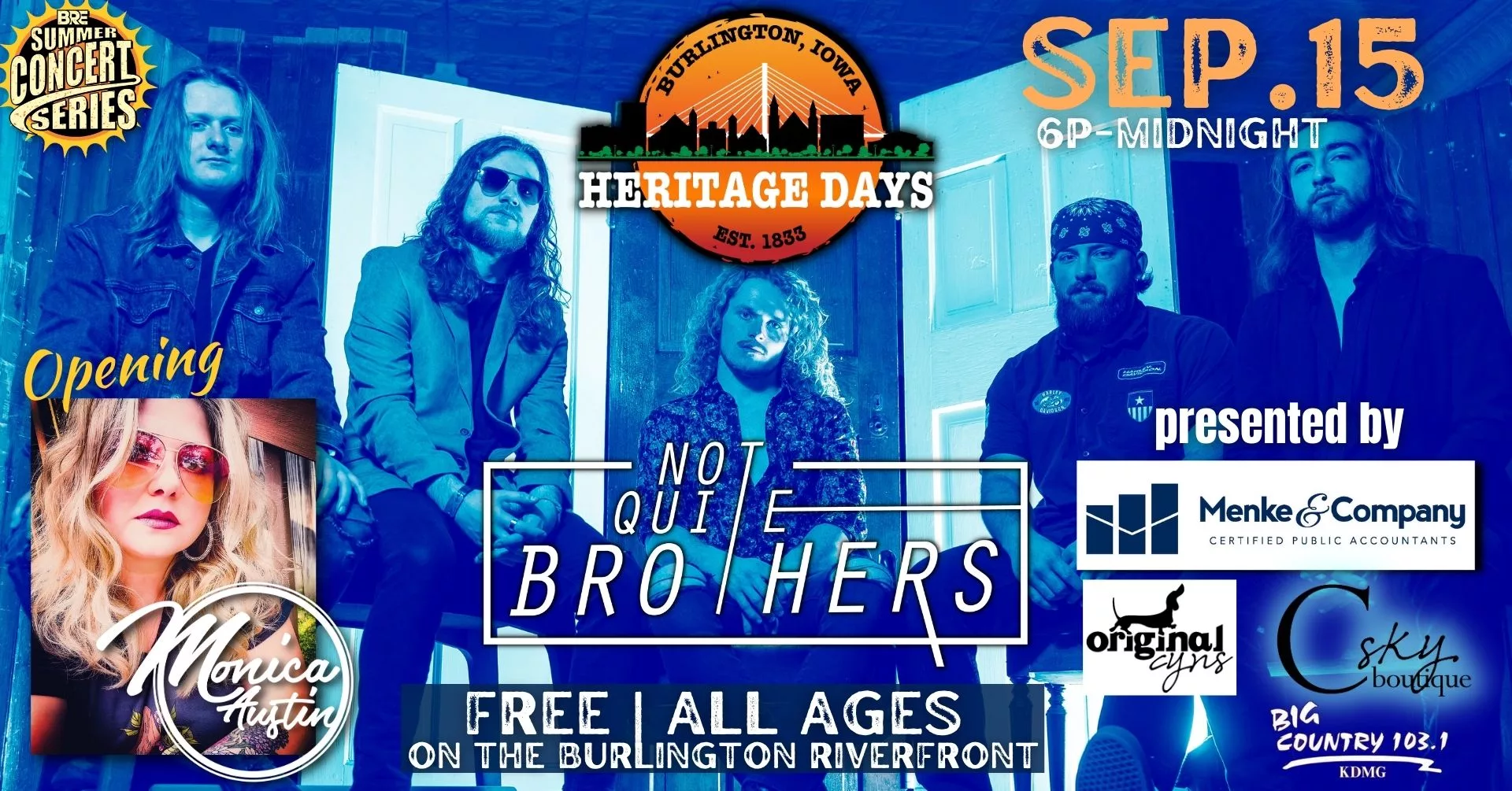 Menke & Company CPA presents Burlington Heritage Days!
A great way to kick off Burlington Heritage Days than with the last Friday Fest of the season brought to you by Orignal Cyns, Csky Boutique & Big Country 103.1! Gather with family and friends on the riverfront for a night of delicious food, ice cold beer, fun on the splash pad and FREE live music! Taking the Menke & Company stage at 6pm is the Midwest Country Music Organization Entertainer of the Year, Monica Austin followed by Not Quite Brothers! Be sure to catch the family fun the next day on Saturday starting with the Dog Beauty Pageant presented by the Bean Counter and 10am, Monster Arm Wrestling Competition at 1pm and live music from Drew Cagle and The Hairband Night starting at 6pm! Burlington Heritage Days is FREE and open to ALL AGES thanks to Menke & Company CPA!
Live broadcast (5-7pm) sponsored by Menke and Company, CPA and Big Country 103.1!