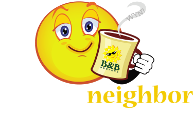 Warm Your Neighbor program:
Big Country 103.1 will be giving away $10 certificates at Jet Stops over the next few weeks. We'll be joined by Refreshment Services Pepsi, and as they will be giving away Free Coffee during our remote times, and throughout November and December, they will be giving back $0.10 per cup to help the Warm Your Neighbor program!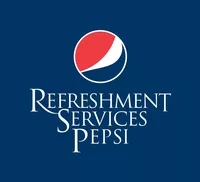 Our Next stop will be at Jet Stop North
November 3rd from 7AM to 9AM.
Join US!
Schedule:
11/03/22
7am-9am
Jet Stop North
11/10/22
7am-9am
Jet Stop South
11/17/22
7am-9am
Jet Stop New London
12/01/22
7am-9am
Jet Stop South
12/08/22
7am-9am
 Jet Stop New London
The Warm Your Neighbors program through Jet Stop
The Warm Your Neighbor, or "WYN" program was established by B&B Propane in the summer of 2009. The Southeast Iowa and Northeast Missouri regions were facing serious economic downturns. In addition to the decline in the local job markets, the sudden loss of a family member or an unexpected medical expense can severely impact a family. The B&B Propane staff realized that there was a real need for help in the areas they service. Many families, who took pride in being responsible and paid their bills on time, were facing temporary setbacks that resulted in a financial impact that left them struggling to afford their heating costs.
For how the program works, go to https://warmyourneighbor.com/.
In 9 Years:
Jet Stop convenience store employees have raised almost $10,000.00 during their annual fall campaigns. Local schools joined the fundraising efforts and have donated over $2,800.00 to "WYN". Generous donations from individuals, businesses, and schools have seen the "WYN" fund grow to $118,000.00!  Every cup of coffee you pick up during our visits to various Jet Stops gives 10 cents to this program.