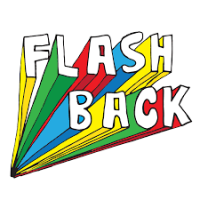 In case you missed today's Flashback Country Trivia, here was today's question and answer: On this day in 1992, which country star was at the top of the country charts with "Love on Arrival". The first single from his 1990 album On Arrival, the song spent three weeks at #1, making it the longest-running chart-topper of his career. The answer was Dan Seals. You can check out that song below and see some of the other things that happened on this day in country music history.

1933: Born on this day in Abbott, Texas, was Willie Nelson, country music singer, songwriter, author, poet, actor, and activist. (He was born on April 29, 1933, but his birth was recorded by doctor F. D. Sims on April 30). Nelson was one of the main figures of outlaw country, a subgenre of country music that developed at the end of the 1960s as a reaction to the conservative restrictions of the Nashville sound. Nelson has acted in over 30 films, co-authored several books, and has been involved in activism for the use of biofuels and the legalization of marijuana. Along with Neil Young and John Mellencamp, he set up Farm Aid in 1985 to assist and increase awareness of the importance of family farms.
2005: SARA EVANS was among those featured in People magazine's 50 Most Beautiful People issue. TIM MCGRAW and FAITH HILL appeared among the Most Beautiful Couples.