Joe Cassady – 90's Rewind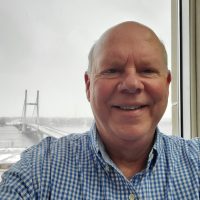 First, let me thank you for your Iowa hospitality; it is so nice to be living in Burlington. What's more, being on the air on Big Country 103.1 from 5:00 PM – 7:00 PM on Saturdays is awesome. Thank you for keeping it Country!
Saturday nights we get together from 5:00 PM – 7:00 PM for 90's Rewind. I play all of your favorites from the 90's and share stories, updates, and concert information on your favorite 90's Country artists.
Behind the scenes, I am the Operations Manager for Pritchard Broadcasting in Burlington which includes oversight of KBUR Newsradio 99.3 FM and 1490 AM, HOT 97.3 FM Today's Hit Music, FOX Sports 104.5 FM and 1360 AM Burlington, Burlington's Best Music Station 93.5 KKMI, KQ92 Classic Rock and of course Big Country 103.1 KDMG.
Please don't hesitate to reach out to me at joec@burlingtonradio.com