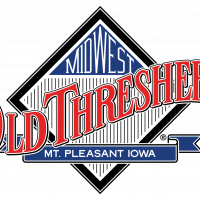 Last night in Mt. Pleasant was the much anticipated reveal of the entertainment lineup that would be hitting the stage for 2019's Midwest Old Threshers Reunion August 29th through September 2nd. Country music fans can gear themselves up for 4 nights of incredible performances by 4 HUGE acts!
First on the list, Thursday night's performers "Dailey & Vincent". These guys are Grand Ole Opry Members, 5 time Grammy award winners individually, 3 time Grammy nominees collectively, 4 time DOVE Award winners, and winners of 35 IBMA Awards altogether. Their music can be defined as bluegrass, traditional country, and a little bit of gospel. They're also known for their nationally broadcast television series "The Dailey & Vincent Show" which can be seen on RFD-TV. These guys are a lot of fun and will be a great way to start the weekend!

Friday night August 30th, back by popular demand, Home Free will be hitting the stage! This all vocal group has become a household name, amassing over 250 million YouTube views and entertaining more than 350,000 people in concert since coming onto the scene nationally in 2013. You can expect new music and new stylings, plus country hits like Maren Morris' "My Church", pop hits like Shakira's "Try Everything", and fan favorite classics like Johnny Cash's "Ring of Fire."

For Saturday August 31st, the great Joe Diffie will be hitting the stage! Joe Diffie has put together quite the career in country music with chart topping hits like "Pickup Man", "Third Rock From the Sun" and "John Deere Green" along with 13 albums and over 20 Top 10 singles. He's also a renowned songwriter in his own right who's had hits for Tim McGraw, Conway Twitty, and Jo Dee Messina. He currently is working on brand new material that is due out later this year with Bigger Picture Records!

And finally, Sunday September 1st the Old Threshers crowd will be entertained by the great Scotty McCreery! The 25 year old country music superstar and winner of American Idol is already on his 3rd album (plus a chart-topping Christmas record). He actually co-wrote all 11 songs on his Seasons Change album and is celebrating a recent #1 hit with "This is It." Scotty recently got married to Gabi Dugal and you can check out highlights from their wedding in the music video for "This is It."